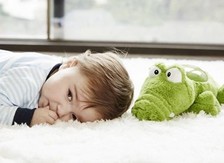 Unique and original baby and children's toys
and gifts
Below is in categories:
0-6 months
,
6-12 months
,
1-3 years
,
4-6 years
and
seven years older
, gift tips for a super fun gift. Carefully selected and, if desired,
nicely
packaged
in a beautiful gift. Surf laze around and make your choice from the wide range of play rugs, stuffed animals, skippy animals, wigwams, night lights and more ...