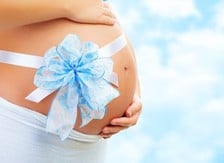 Unique gifts to give during pregnancy
Pregnancy is a wonderful gift. And that should be celebrated! Therefore, surprise your pregnant daughter, friend, neighbor, colleague, cousin or neighbor with a wonderful gift. Choose from the beautiful collection and the chances are that the gift will be satisfying. The kit is packaged free and delivered quickly.

Maternity trends and must haves
We are constantly looking for the latest trends and products, so that the shop is expanded every week with new items. Do yourself a nice tip or are you looking for a specific product? Then let us know.