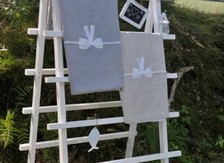 Duvet covers for toddlers 120 x 150 cm
Make the first real bed for your toddler with a nice duvet. A cover gives the room atmosphere and ensures that your child can sleep comfortably. There are many Be several styles available.
The size of a standard junior duvet cover is 120 x 150 cm. This then fits most toddler beds / junior bed depending on the size of your quilt.