The O'Chill summer collection 2019 is in
The theme of this cheerful girls clothing collection is "Get Loose with the Colors of O'Chill". Shop this cool O'Chill summer collection here. More colorful and happier than ever! A lot of allover prints with bright colors in cheerful styles. Glitter, foil, doodles and fashionable graphic accents; You can not think of it so crazy. With O'Chill you will loose on the color this summer!
My favorite is this flower power flared pants. A cool pants in an allover floral print and with wide-open legs. Combine this with the shirt Dirkje to a cool set.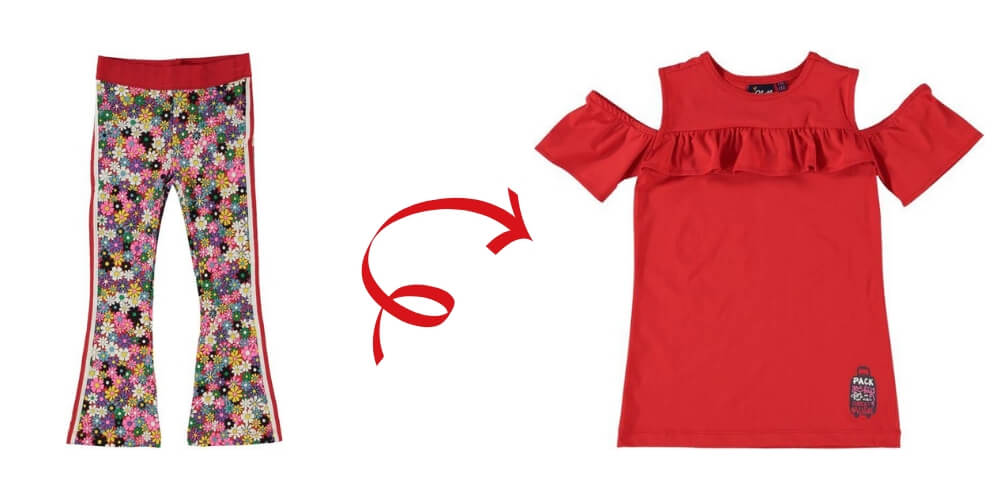 In this same theme is also a nice red dress with ruffles and a print on the back available. This O'Chill dress is called Lidwien and is neat and cheerful at the same time.
In the Flower Power theme is also the dress Aliene with All-over flower print .
In addition to this theme, there are of course other items in the collection. You spot them below. Cheerful clothing, with striking prints and always of high quality. O'Chill is a small size in terms of size, so when in doubt, always be a size bigger. Then it often fits perfectly.
Did you know that O'Chill also has a big brother? This label is called B'Chill and includes a tough boyswear collection. Beautiful, comfortable and well portable items for boys. The items are easy to combine with each other and are well supported by kids due to the fine fit.