The brand stands for the global citizen of the future. The words: Innovative, stubborn and curious are central. This is the fourth season that Koko Noko is releasing a collection. So it is still a fresh and new brand. We are in any case a fan and would like to introduce you to the new collection. We have great complete looks and tips for you ...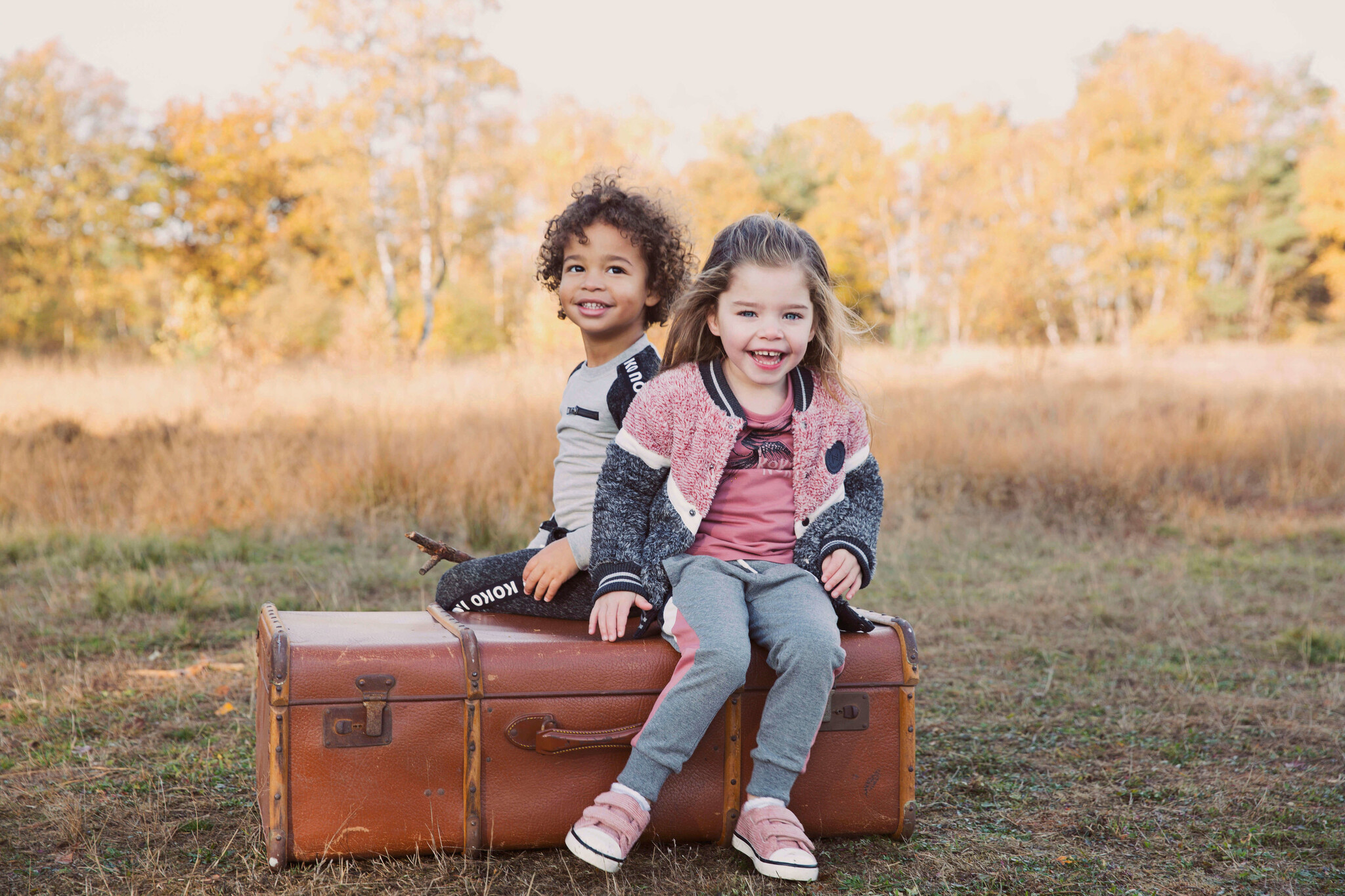 Innovative, stubborn and curious
Think pink!
Pink always works well, this wonderful girly color has a great place in the collection along with various shades of gray. The velvet is gone again and plays a subtle role in my favorite sweater of this collection.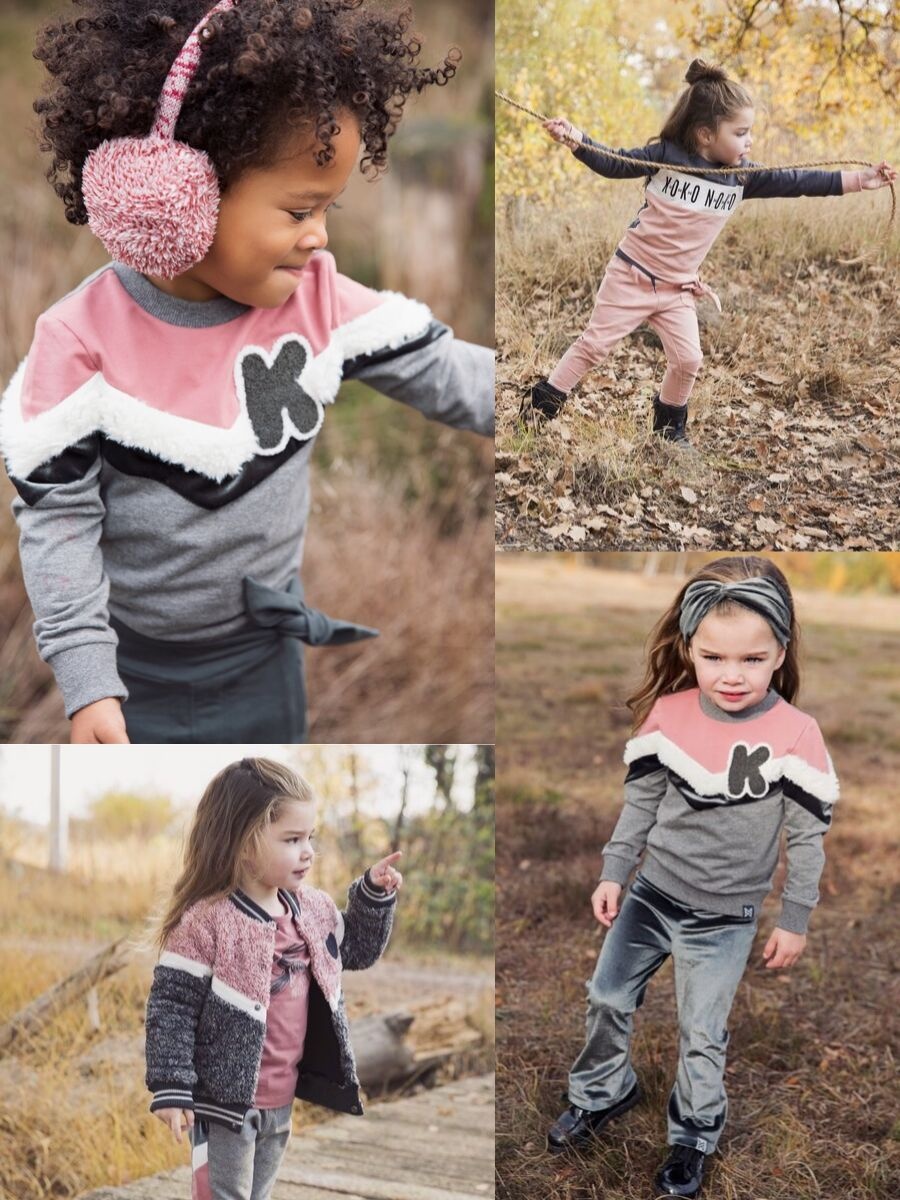 The pink sweater from the block below is perfect for school. Very cool on a gray / blue / black pair of jeans. Great to wear on the printed gray jeans , for a cool twist. Very girly on a wide skirt. So there are endless combinations and styles to make, which makes this sweater one of our bestsellers at the moment.
You can find the check print, or the checkered fabric, at different brands this season. It gives an old school feeling, especially with this skirt with suspenders . With the check pants it was decided to use this with a pink piping. (tip! The pink sweater of the picture fits perfectly here.)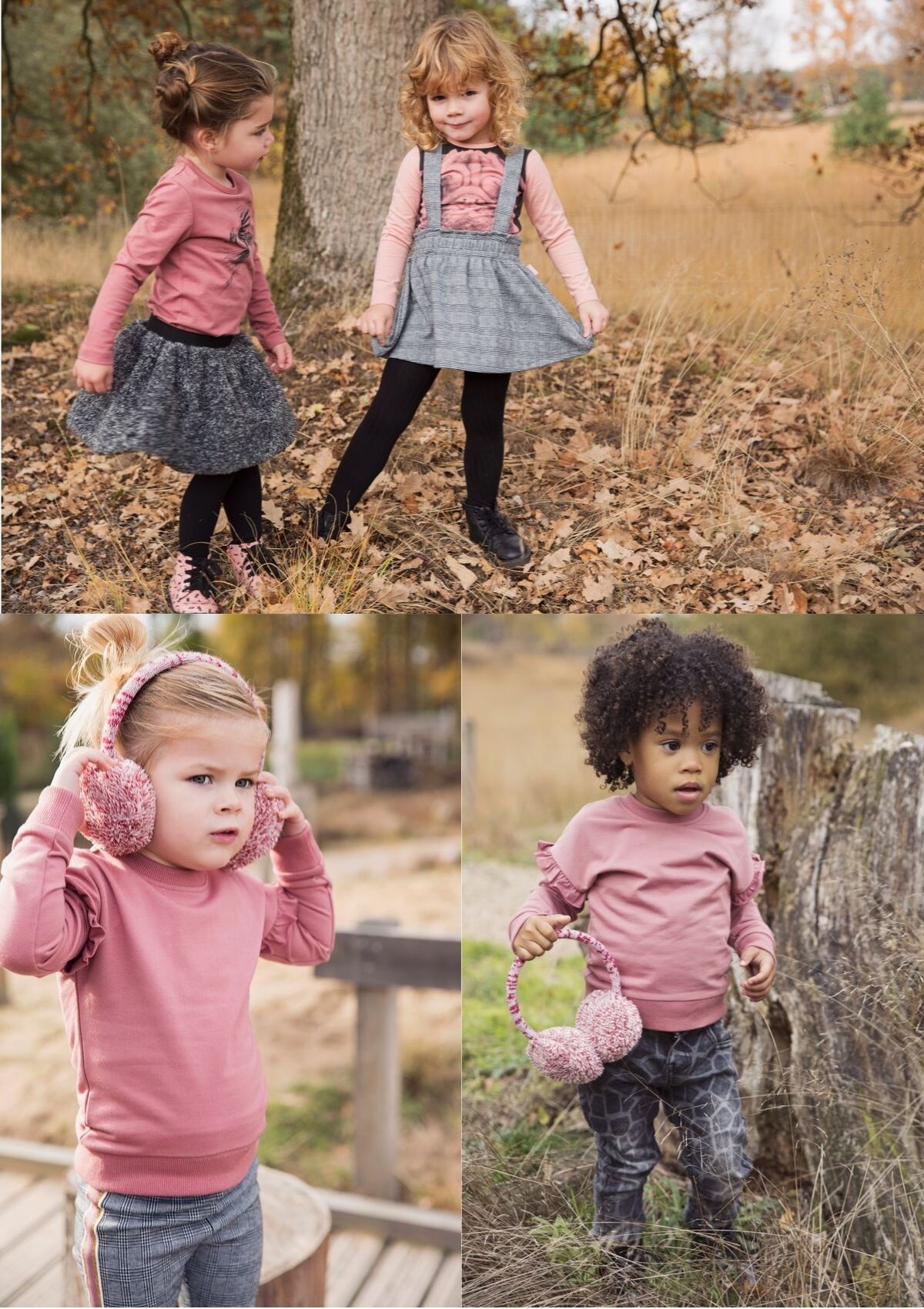 It's a wild world
The leopard print keeps coming back, so also this season we enjoy the different ways in which the leopard print gets a place.
Below this lovely skirt , tough combined with a sweater . Do you want to make this tough look just a little nicer? Then use a loose collar, which you can easily wear under a sweater. (also nice under a dress) The skirt is very cool with a long sleeve, you can also wear it 'in' the skirt.
Dress to impress
Dresses always work well and the advantage with dresses is that your look is ready immediately. Nice to wear now with knee socks and then with leggings or tights.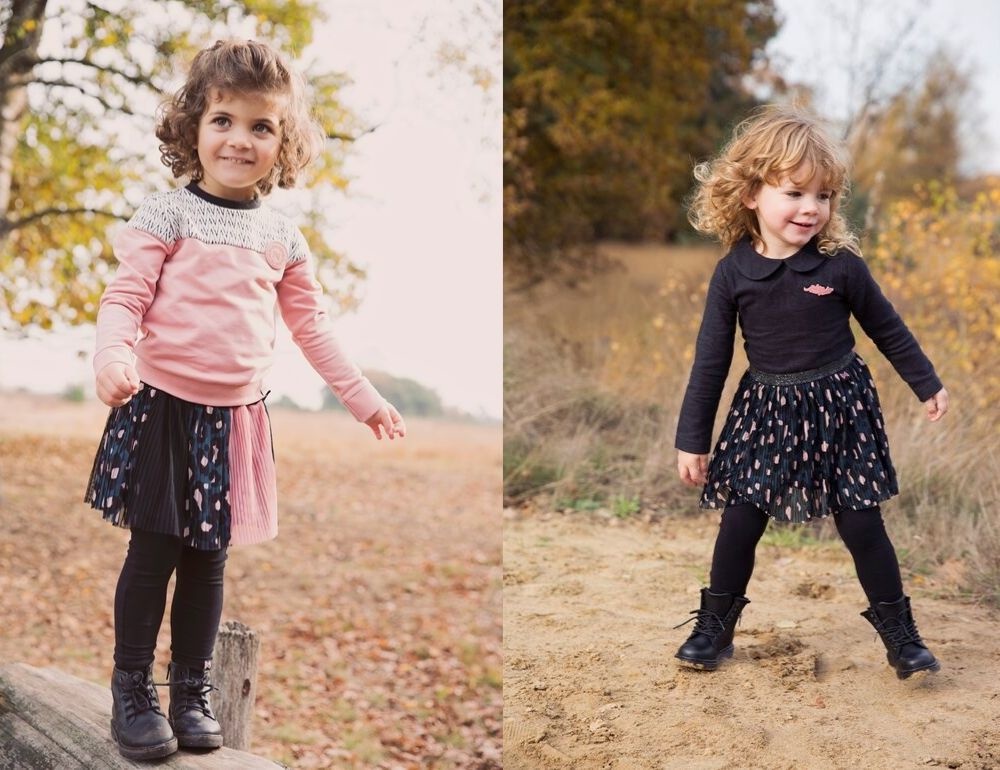 It's in the details, you can see that in the items below. Black basic , with letters in a leopard print. The gray basic , which is decorated with glitter leopard print and the allover leopard print sweater , which is unique because of the knitted with the glitter incorporated in it.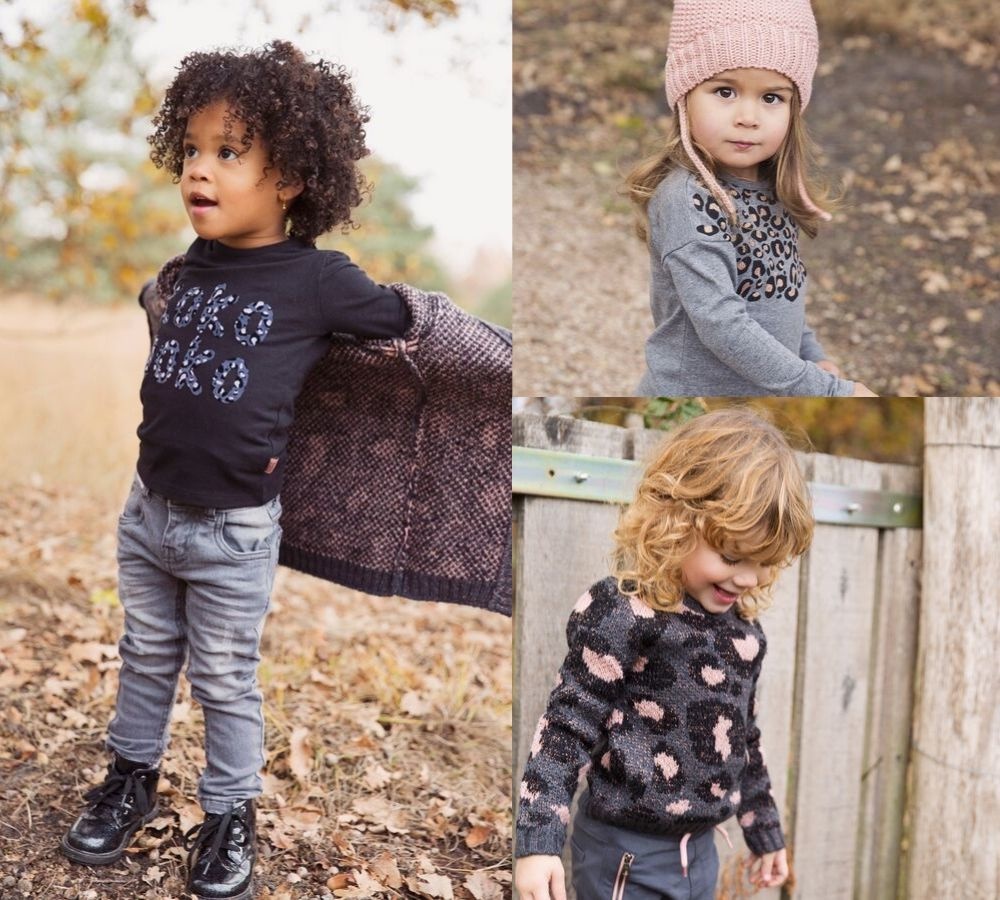 Out of the blue
What a wonderful color blue. Blue is a color that looks good on many people. It is slightly softer than black. Blue in combination with white gives a certain vibe. With soft pink the blue becomes a little softer.
The dress is one of my favorites. A complete look with the collar underneath and blue leggings in the same color. The set of pants and jacket is tough together, but by wearing it without a jacket, with soft pink . You get a completely different style.
Koko Noko has several items in the same color, so you can wear this as a package, as below. The nice thing about this is that you can always wear it separately with a different color or item. With which you can create a completely different style.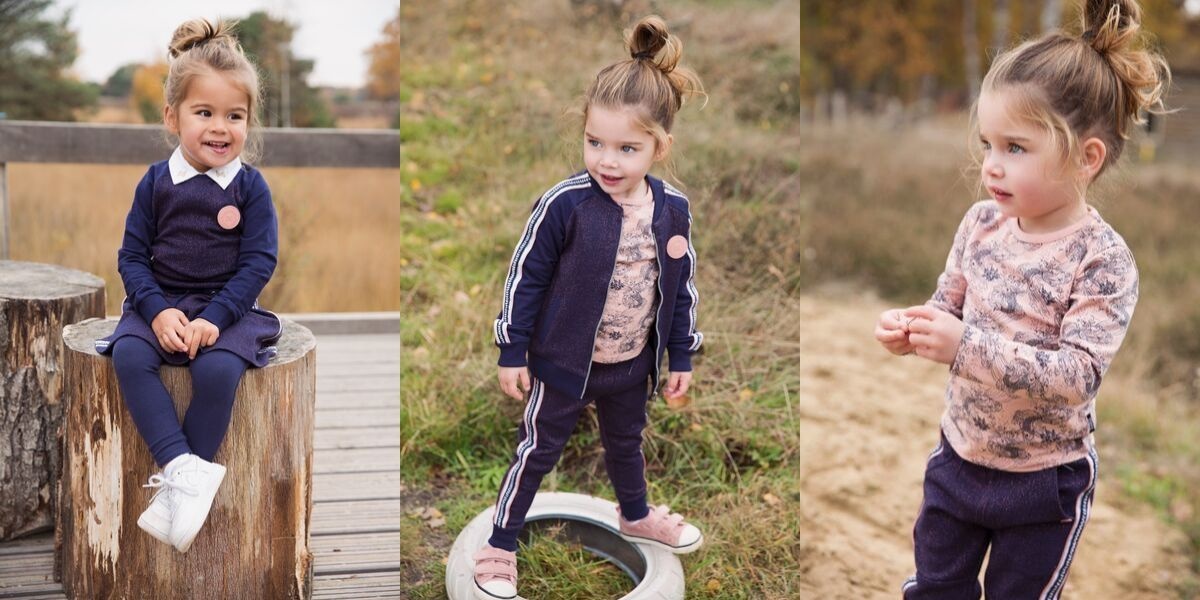 Boys will be boys
Lots of gray in the boys items from this collection. Combined with a cool camouflage print. The letter piping on the clothes breaks the gray and gives that extra.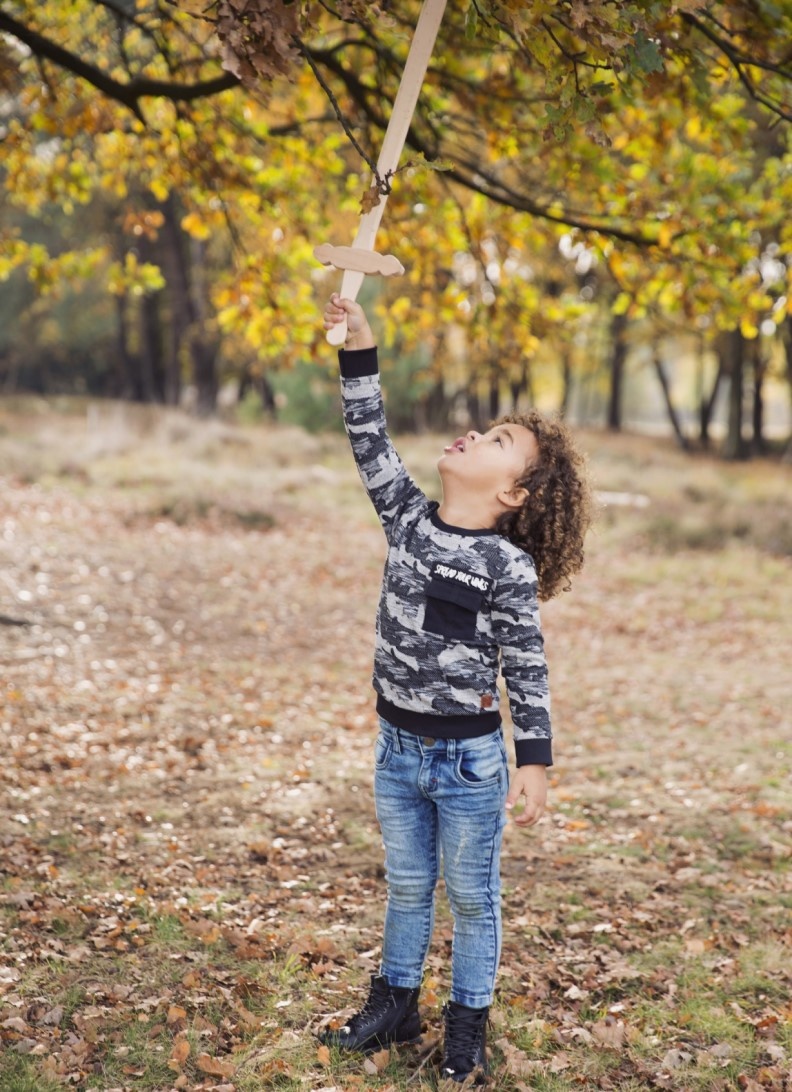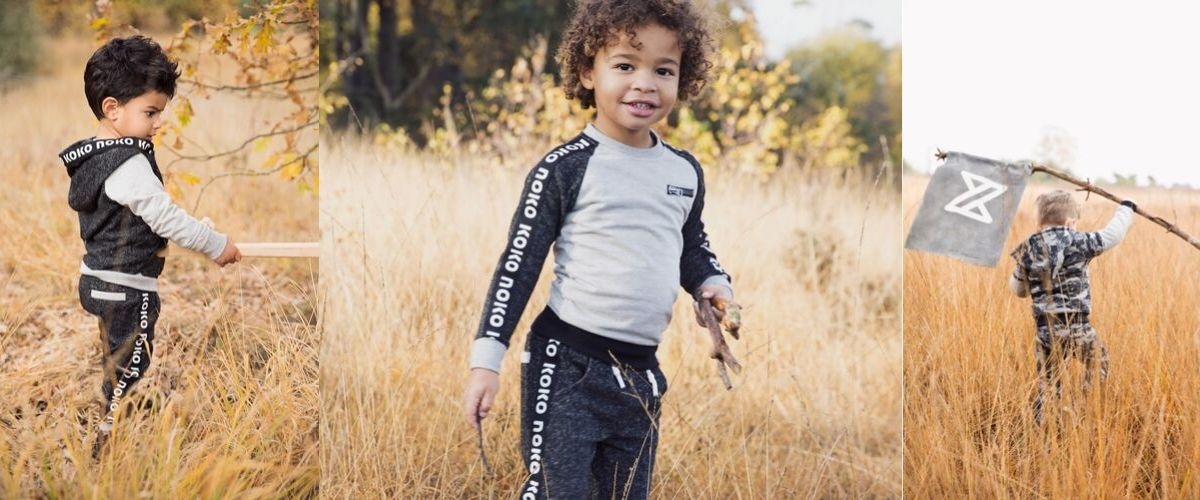 Blue, blue, blue
The gray combined with the blue ensures that the blue is even brighter. Here too you can mix and match wonderfully with the items. There is also another pair of jeans , as above. Of course you can always combine a lot on this.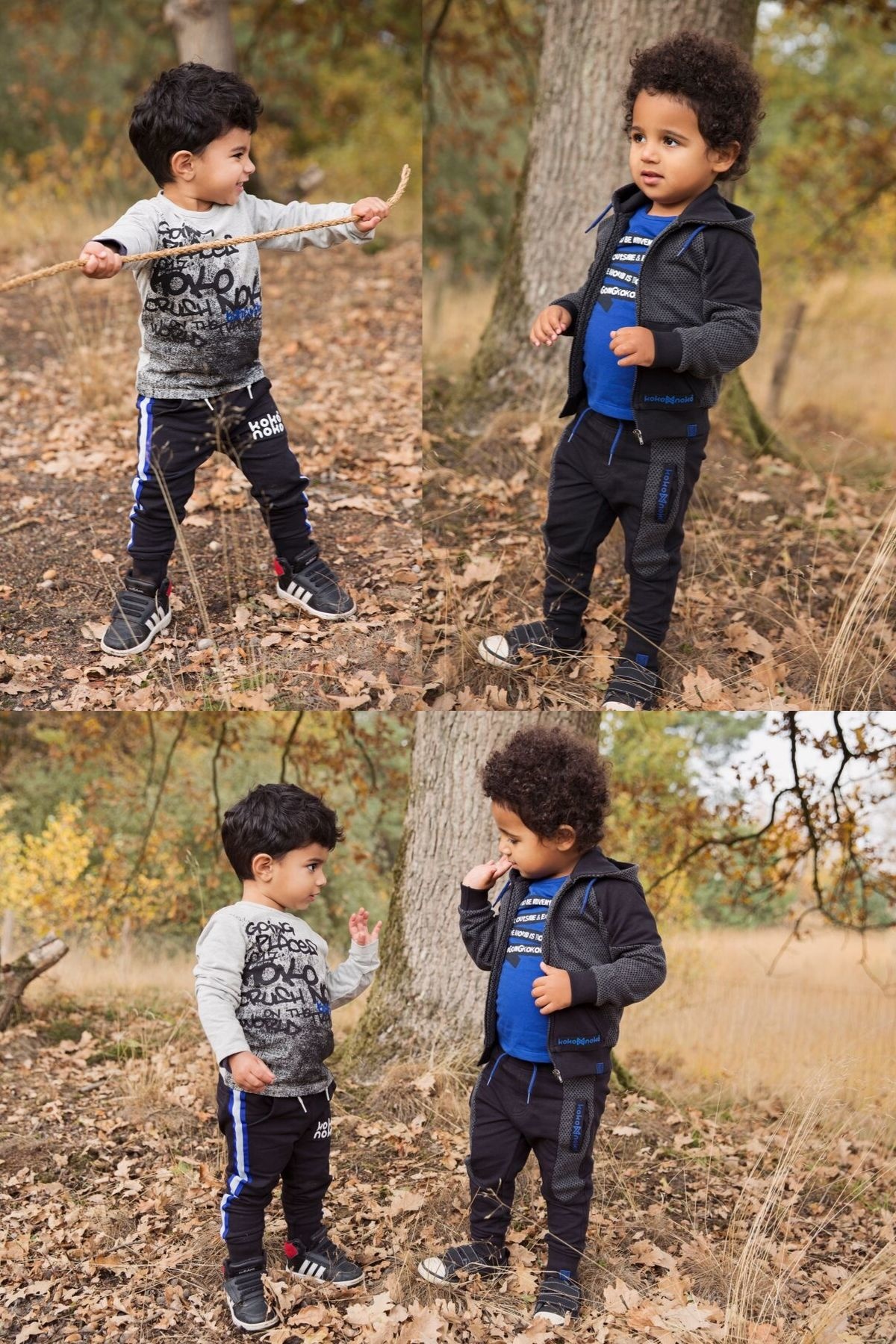 Last but not least
This cool green set is also only for sale as a set. The advantage with sets is that they are often competitively priced. In addition to the color and version, that is of course extra fun!