Do you already know what you want? Click here to order B.Nosy directly.
The winter collection of B.Nosy is almost in its entirety. We are still waiting for the party collection. Furthermore, if the supplier is not yet sold out, we replenish the stock every week. Is your favorite item on? Then click on the green "Notify me when new stock" button on the product page and you will be the first to be informed as soon as your size is back.

B.Nosy block 4
College Cool!
The newest block from B.Nosy is also my favorite. The College Cool theme for the girls in sizes 92 to 140/146 is beautifully elaborated in the colors ink blue, combined with green and fresh white. The entire collection is very wide and that is why we have made a nice selection from it, including the combination below.
B.Nosy skirt in blue with green stripes and a matching tights and sweater.

Click on the photo and shop the complete look in one go.
B. Nosy B. Floral
Do you like a nice print and shiny fabrics? Then this festive theme is probably your favorite. It consists of metallic and azure colors, floral prints and striking combinations.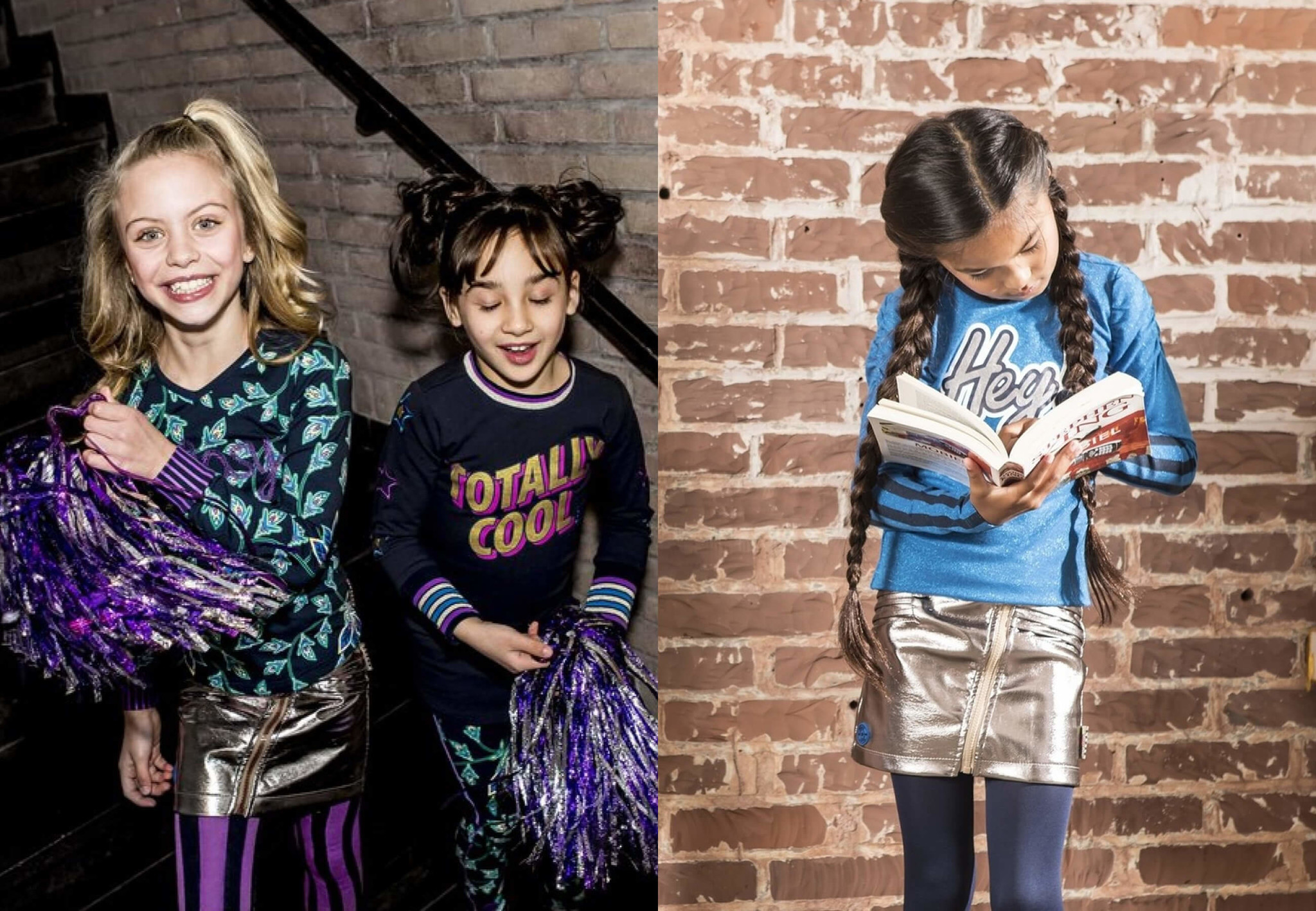 Shop here B.Nosy combination 1 consisting of a floral longsleeve + metallic skirt and tights.
Shop here B.Nosy combination 2 consisting of an azure long sleeve + metallic skirt and tights.
B.Famous
Dress the boys cool with the theme B.Famous. Consisting of long sleeves, sweaters and cool trousers and joggers. The set below comes from this theme. Click on the photo and shop the complete look in one go.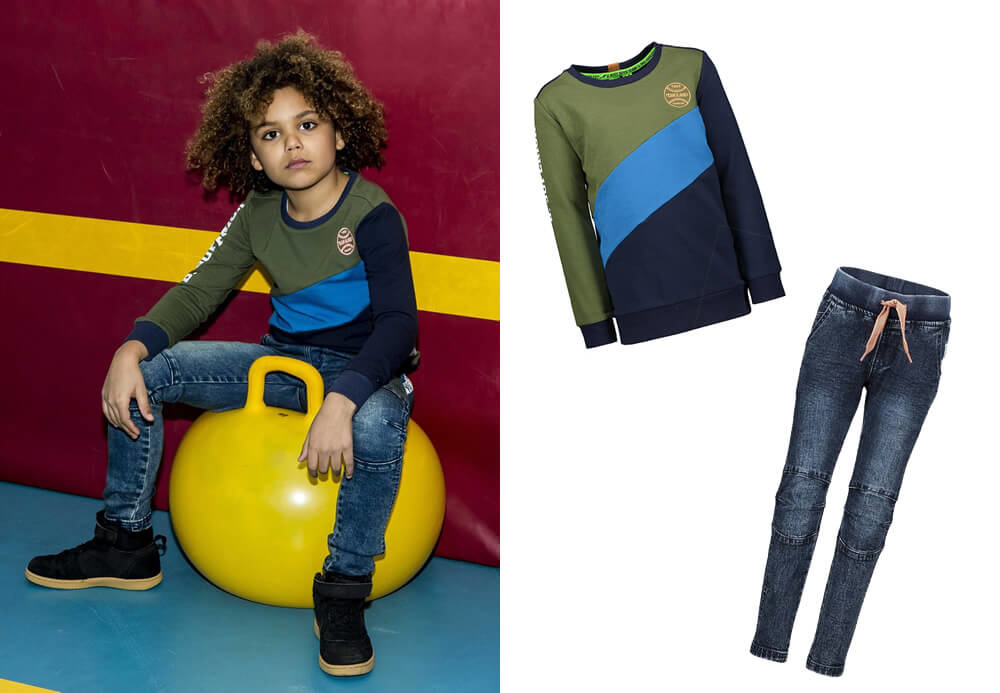 Click on the photo and shop the complete look in one go.

B.Nosy block 2 and 3
B. Iconic
Making an unforgettable impression is no problem with this theme. Bright yellow, azure blue and a leopard print can be combined with this to create a cool set. You have to have a bit of guts because with these sets on you are definitely not a gray mouse.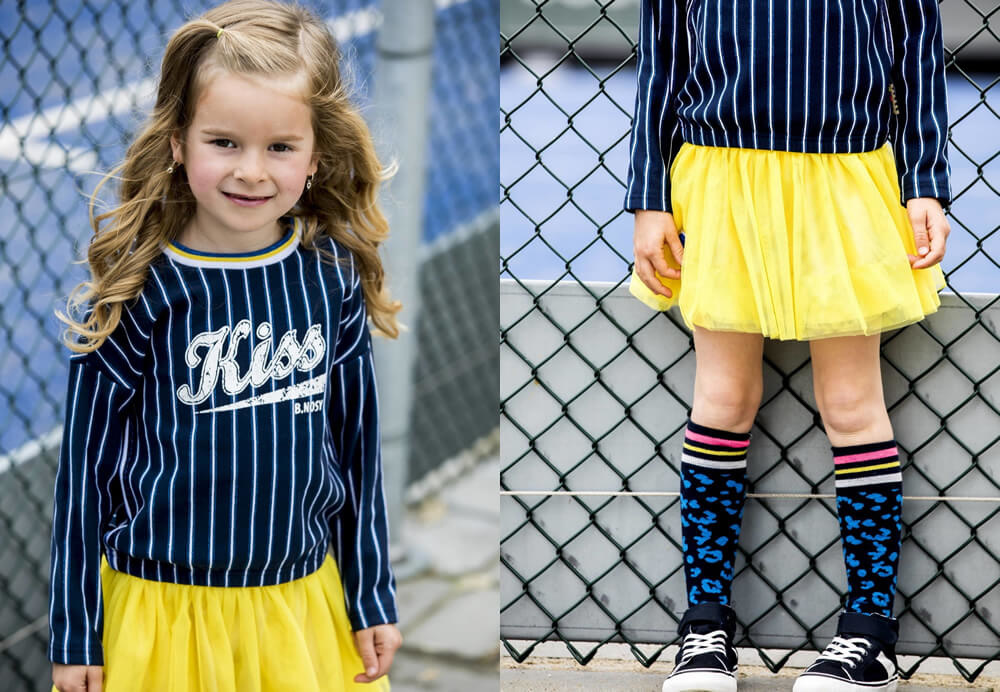 B. On the Road
Out of your comfort zone. This theme is striking and slightly different from what you are used to from B.Nosy . The Chinese influences are clearly visible in the use of color and the striking snake print that comes back on the jacket and long sleeve. You can shop the complete look by clicking on the photo.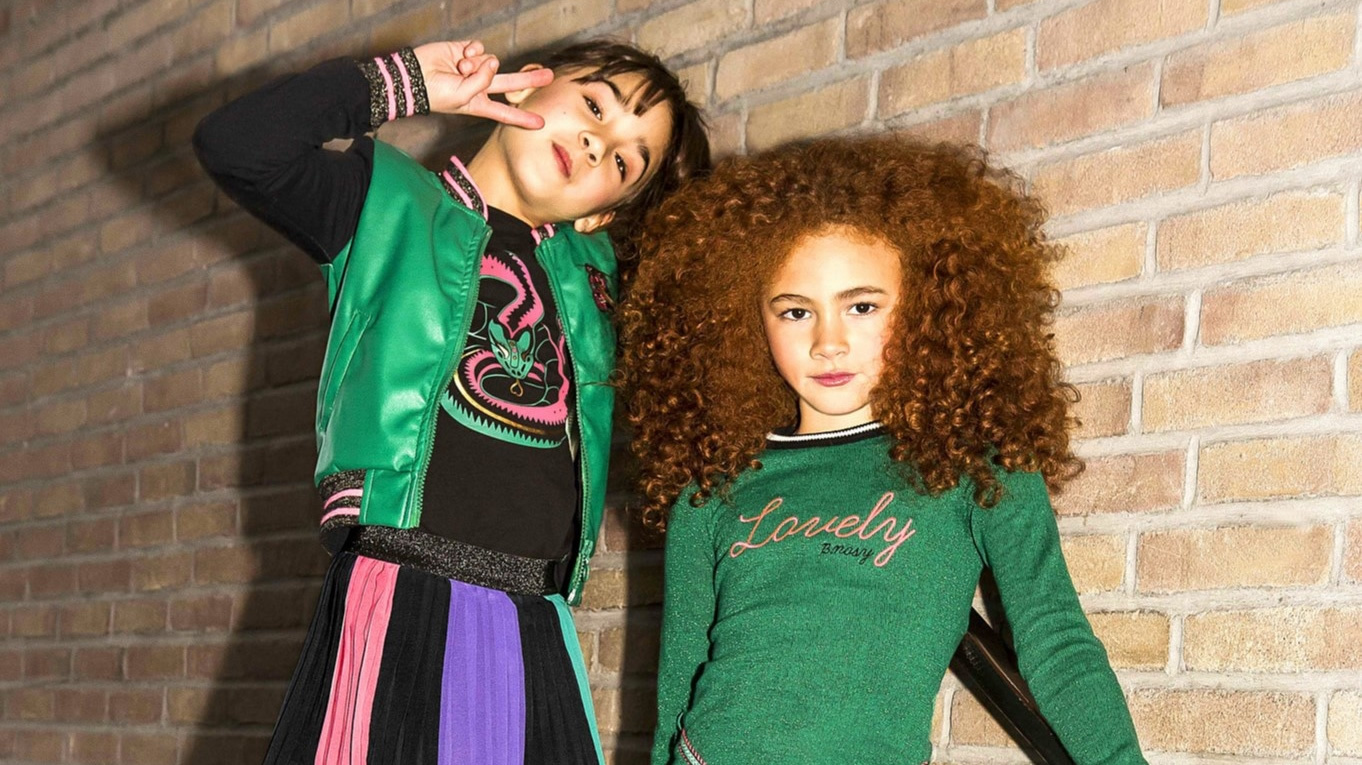 B.Nosy block 1
Blok 1 from B.Nosy consists of these cool and warm winter coats with matching hats and scarves . For the boys, a beautiful green winter jacket with hood and a high-closing zipper was chosen. Made from water-repellent material and warm lined, this is a real hit. The black with white details make it complete.
The girls can choose from a strikingly colored B.Nosy winter jacket in leopard print. This jacket also fits nicely high and has a warm hood. This eye-catcher is also water-repellent and comes in pink, white, yellow and blue.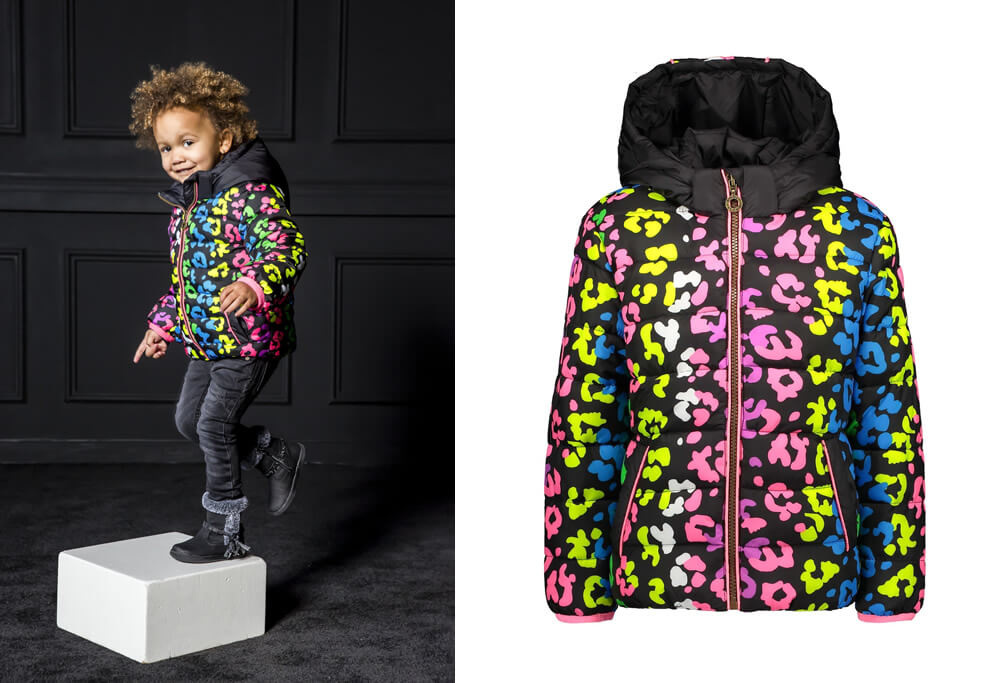 In addition, this metallic reversible winter jacket is in our collection. Super cool with a metallic sheen and on the other newspaper a green leopard print. Can be worn on 2 sides, so if you want something different. Of course this jacket is also nice and warm and has the famous B.Nosy details.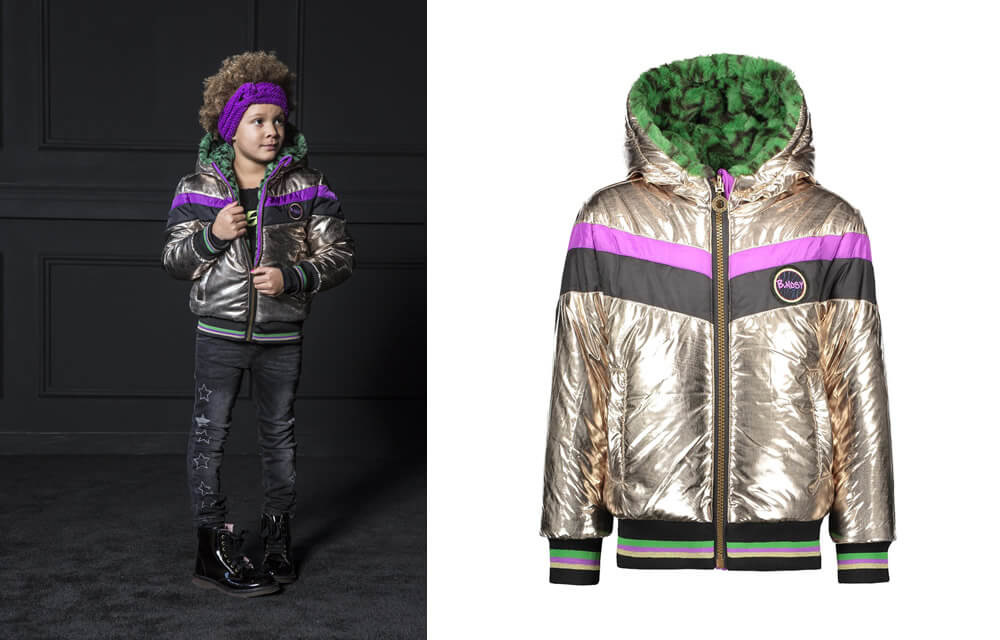 This was the B.Nosy winter collection 2019 for him!
Have fun shopping and on to a beautiful winter.