B.Nosy children's clothing
Update February 2019. Drop two from B.Nosy is also online. Some items are even completely sold out. Everything that can be reordered has been reordered and supplemented. We keep this up every week. So is something on sign up then certainly for a stock update via the green button "Message me at new stock" on the product page.
View below the lookbook and video of drop 2. Click here to order B.Nosy.
Tip! Click on the lookbook below to view all items.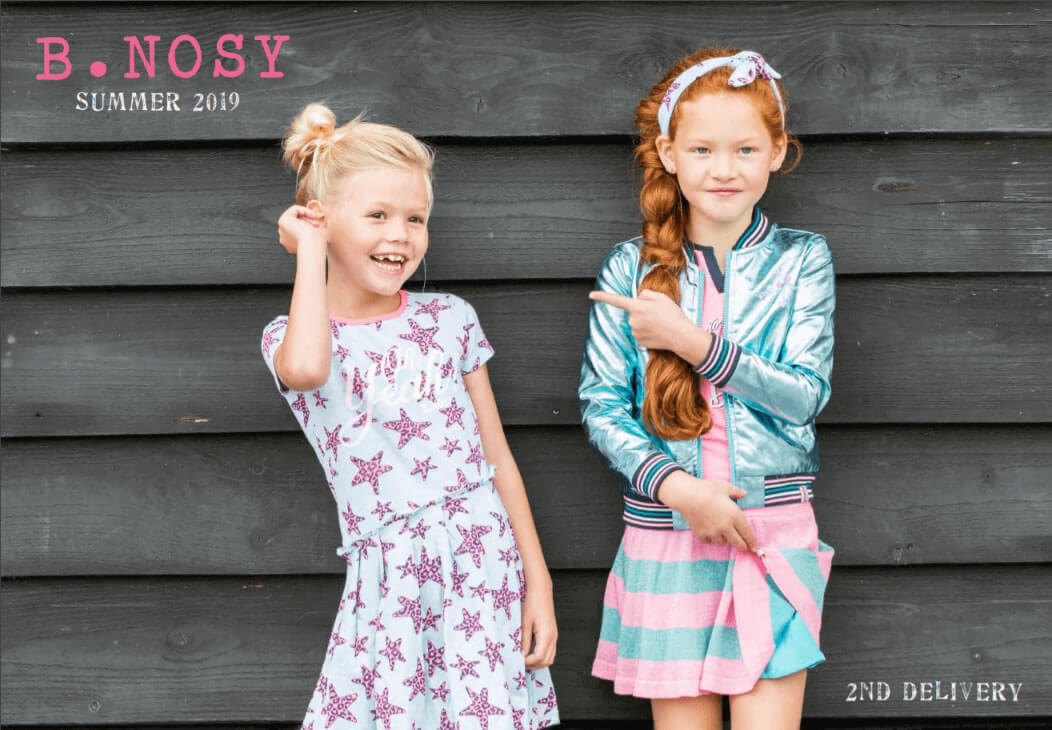 B.Nosy pre-summer drop 1
January 2019. It is so far the new pre-summer 2019 collection from B.Nosy is online. Striking is the color yellow that comes back both in boys 'clothing and girls' clothing. This fresh color is combined with black, gray and metallic shades in silver. For the boys there is a cool jeans jacket in the collection with the name: B.Legendary denim jacket . And legendary promised to be because it is already a bestseller. Score the matching jeans and a cool shirt and your boy is ready to go.
My personal favorite from the girls' collection of this first drop is the panther print, combined with black and yellow. You can find this in the dress: B. New York dress , the B.Nosy panther shirt and finally in a cool bomber jacket: Panther bomber jacket. All these items are very easy to combine into a nice outfit because matching skirts, leggings and shirts are available in black, yellow and gray. Make it whole or with the cool b.nosy hair band with panther print . And your girl is ready for the day!
B.Nosy lookbook summer 2019
View the entire collection below via the lookbook. Is your favorite not yet in our B.Nosy collection? Then please mail us. Often we can order this for you and include it in the collection.
Tip! Click on the lookbook below.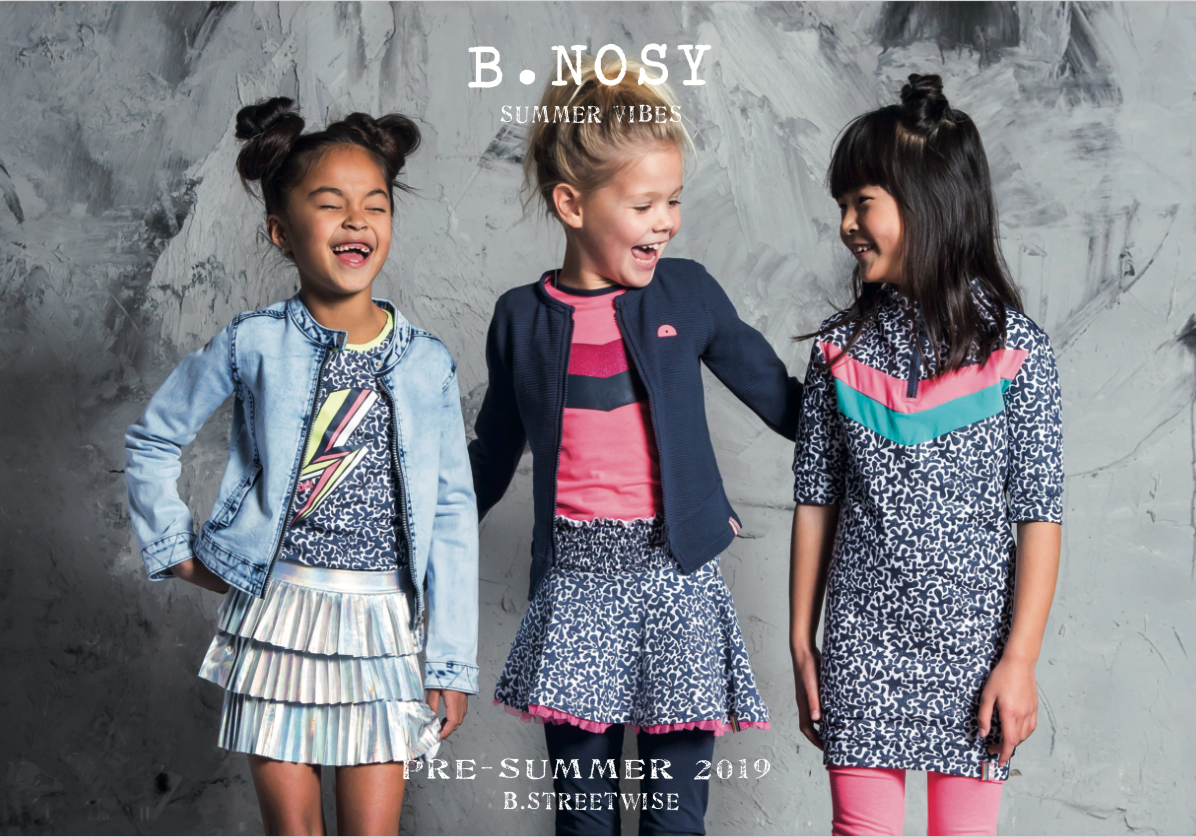 Movie pre-summer summer collection 2019