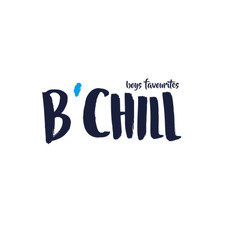 B'chill is the brother of O'chill. A super refreshing and cool brand.
Also for the boys there is clothing to move around, play and romp. We use lovely soft fabrics for optimal wearing comfort.
B'Chill has its own factory, called Niratex, in Istanbul, Turkey. B'Chill has much more control over the quality of the collections because it has its own production. Another advantage of having your own factory is the speed of production. It is even possible during the season to have the runners of the collection produced. Because of this you do not have to worry that you can not order the nice items at the end of the season.
The majority of the fabrics are manufactured by themselves. Beautiful and durable yarns are purchased and processed into tricot fabrics by the knitting company. If the yarn, the basis of the fabric, is of high quality, this naturally also ensures a high-quality garment. Because we have housed the yarn in one company until delivery to the final customer, the price-quality ratio is sharp and competitive. This of course also affects your wallet!