Posted on
By Annelie Zweemer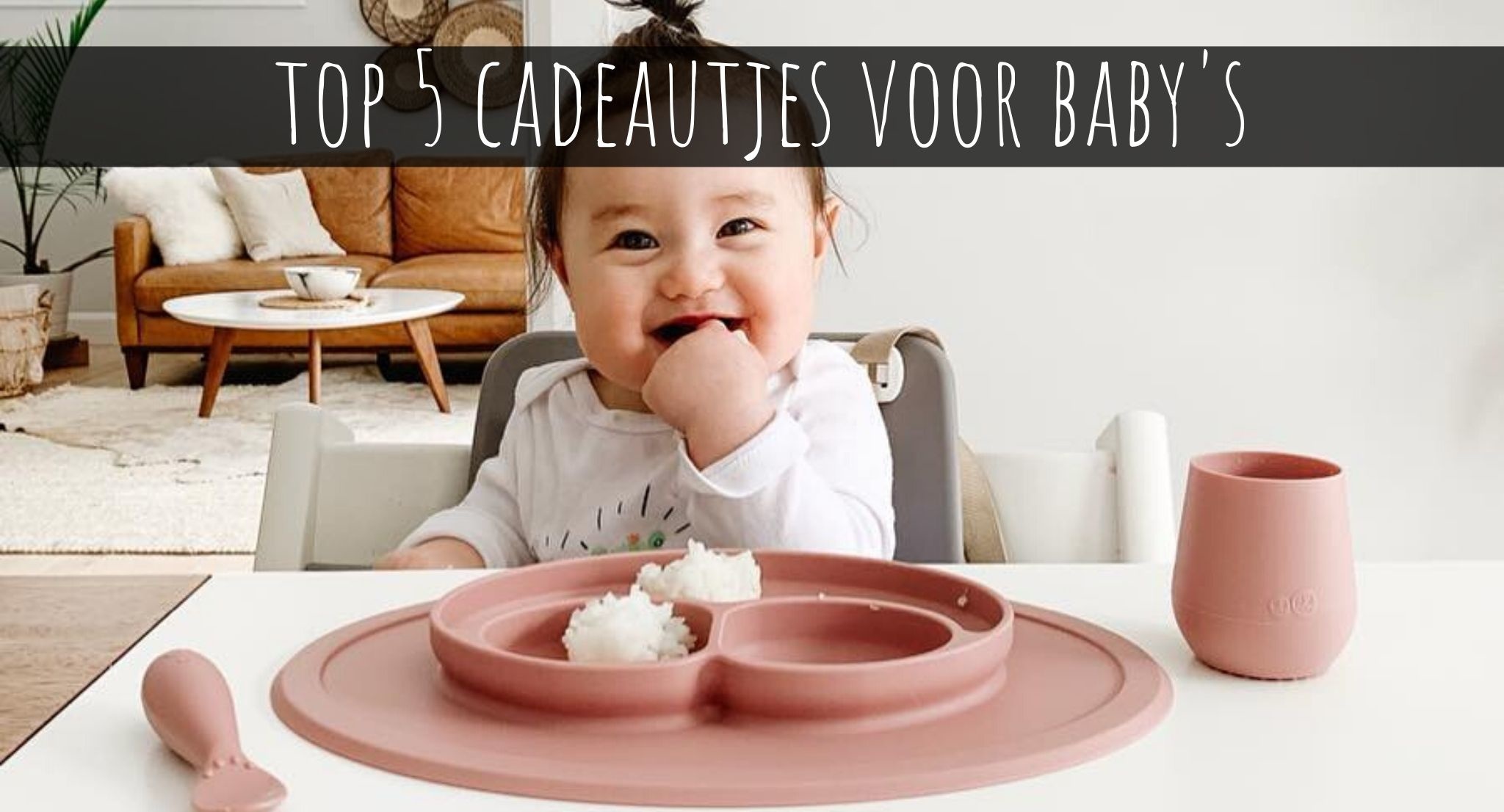 Een baby! Super tof, maar wat ga je geven? Geef je iets waar ze nu iets aan hebben of speelgoed waar ze naar toe kunnen groeien? Als ze nog heel klein zijn kun je ook nog goed cadeautjes voor de ouders geven. Wij hebben een top 5 voor je geselecteerd.
1. EZPZ servies set
Perfect voor kleintjes en hun eerste hapjes. Deze ervaring kan leuk zijn, maar het kan ook rommelig, stressvol en overweldigend zijn. Deze set biedt alles wat je nodig hebt om van de eerste maaltijden een feestje te maken.
2. Bijtspeeltje
Heerlijk voor jouw kindje als de tandjes doorkomen. 
3. Nachtlampje olifant op de maan
Een super lief nachtlampje. Tof op de babykamer!
4. Haarlokje en tandjes buisjes
Super leuk om te geven en het eerste haarlokje in te bewaren. Ook de tandjes kunnen in het andere buisje bewaard worden. Toffe cadeau verpakking.
5. Muts en slofjes Baby's only
Wat wil je nog meer?!
Dat waren ze alweer. Onze top 5 cadeautjes voor baby's! And now... it's time to shop!
Enjoy! 
Big hug, Annelie
Lees ook... 
Top 5 cadeautjes voor papa

Top 5 cadeautjes voor mama

Top 5 cadeautjes voor meisjes

Top 5 cadeautjes voor jongens