nOeser SS18 Lost Boys lookbook
The
nOeser summer collection
is expected in February 2018. It is again a very cool collection with the theme
Lost Boys
.
For this collection, nOeser has been inspired by the adventures of Peter Pan, Tinkerbell and Lost Boys against a backdrop of dense forests, deserted beaches and deep oceans. These key players in the SS18 Lost Boys collection can be found in the prints Mermaids (mermaids), Croco (crocodiles) and Jungle. Combined with a beautifully matching color palette in the colors dark green, old pink, sand, black and off-white capped with here and there a touch or burgundy red. We can not show the whole collection yet, but you will find a sneak peek below.


Noeser combination tips!
Do you sometimes find it difficult to make combinations? Then we have something nice for you. Below you will find all items + fun combination tips per theme. That way, your little one always gets stylishly involved.

Noeser themes ss18 (links to the items follow as soon as the collection is in)

Lost Boys - rich fabrics and beautiful colors -
In addition to our familiar -super soft-organic cotton, nOeser also brings a number of luxurious new fabrics this season. Of course, these materials are GOTS certified and therefore meet the highest quality requirements. For the girls we introduce a cheery inspected "dot" print in a woven cotton. French terry plays a big role in SS18; in a deliciously fresh "Lagune Green" and a unique warm burgundy hue, "Totem Red". On-trend colors like "Lagune Sand", "Fairy pink" and a deeper green called "Woody Green", make a summer-fresh, but at the same time warm, color palette.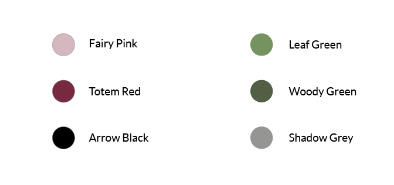 New arrivals in SS18: welcome Aline & Peter!
Bestselling styles such as the Pim Pants and Zilo Jumpsuit should not be missed in this collection. New styles for the summer include Aline skirt: a short summer skirt with an integrated bloomer that gives little girls all the freedom. For the little ones we introduce the Peter Pants; a newborn jacket with feet. A comfy summer hat is also added to the summer collection. The nOeser SS18 "Lost Boys" collection is available in sizes 50 t / m 116.

A golden edge with the SS18 Gold Collection.
Also this season, nOeser brings a special Gold Collection. In this line you will find, among other things, a rich pink and beige piquet. In surprising girly styles such as the Noor Romper and Floor Sweater, these are items that stand out in terms of finishing and detailing! A luxury line in sand / white stripes and a soft newborn set complete the SS18 Gold Collection. Come and admire the nOes Lost Boys adventure.
The Lost Boys from the Neverland movie
The Lost Boys are a group of young boys led by Peter Pan in the Disney film Neverland from 1953. As the name suggests, the "Lost Boys" were all male characters. This changed into
Return to Never Land
, where Wendy 's daughter, Jane, becomes the first Lost Girl (although she later leaves the group).
Lost Boys, Tinkerbell and Peter Pan
The band of Lost Boys consists of Slightly, Nibs, The Twins, Cubby and Tootles. In the first
Peter Pan
film, the Lost Boys appeared for the first time when Peter brought the Darling children to Neverland. The jealous Tinker Bell told them that a "Wendy-Bird" had started a flight over the island and had to be rushed. This later led to conflicts between Peter Pan, the boys and the treasures.